08/24/2020
Ever wonder why we recommend Polycarbonate or Trivex lenses for safety? Watch the video above to see how they can protect your eyes!
06/21/2020
Happy Father's Day to Dr Garnsey and all other Fathers out there! We are so thankful for you!
05/20/2020
The family is growing!
8/25/2015
Dr. Garnsey's baby girl, Josephine, turns one this week. Here's a picture he took of her yesterday. Optometrist by day, photographer by night!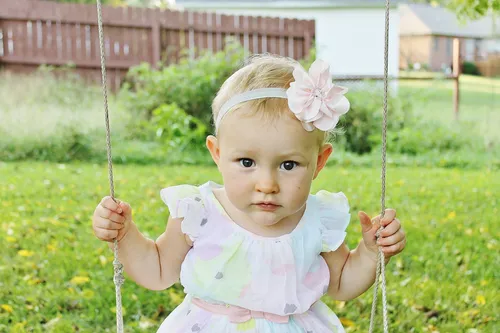 8/04/2014
Check out our new dispensing area! All of the furniture was made by Dr. Garnsey and his dad! This new space will give you a lot more space to browse frames and will allow us to fit you in your glasses in a more private setting.
05/20/2014
We are adding a new family member to our practice in August! Dr. Garnsey's wife, Ashley, is expecting their 3rd child on August 29th. We are excited to have another little blessing in our lives!
05/01/2014
Our little manager fell asleep on the job!
October 31, 2013
Happy Halloween! Come get your cupcakes and candy! Oh, and yes...the pumpkin is wearing contacts.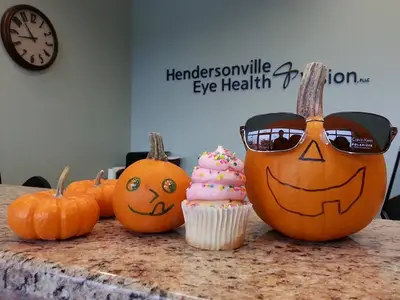 October 28, 2013
Pumpkin is a healthy food especially for the eyes. It is loaded with vitamin A and also provides the eyes with Lutein and zeaxanthin, which is crucial to maintaining eye health. Just so you know...there are some canned mixes that are not pumpkin at all. They have actually been known to be a mixed variety of squashes. Make sure you check the labels. Here is a simple recipe the whole family can enjoy.

PUMPKIN PIE SHAKE (SERVES 4)
2 CUPS OF VANILLA REDUCED FAT ICE-CREAM ( HEALTHY CHOICE) SOFTENED
2/3 CUP CANNED PUMPKIN OR FRESHLY PUREED
1/4 CUP PACKED BROWN SUGAR
3/4 TEASPOON PUMPKIN-PIE SPICE
3 TABLESPOONS FROZEN FAT-FREE WHIPPED TOPPING, THAWED
PUMPKIN PIE SPICE IS OPTIONAL
PREPARATION
COMBINE FIRST 5 INGREDIENTS IN A BLENDER, PROCESS UNTIL SMOOTH. POUR MIXTURE INTO THE FOUR GLASSES AND TOP EACH ONE WITH 2 TEASPOONS OF THE WHIPPED TOPPING. SPRINKLE WITH THE ADDITIONAL PUMPKIN-PIE SPICE OR TRY CINNAMON.

http://lowvisionmaculardegeneration.blogspot.com/2011/11/pumpkin-is-good-for-eyes.html
        
October 20, 2013
This is the goofball of the office! Depending on your appointment time, you may be greeted by his cute little face. :)